Wild Things, Apple's most recent original podcast, promises to take listeners "behind the velvet curtain" and to "reveal … hidden truths" about Siegfried Fischbacher (1939–2021) and Uwe Ludwig Horn (1944–2020), two German emigrants1For more on this aspect of their career and appeal, see the insightful response to Wild Things by Adrian Daub, in Zeit Online: "Siegried und Roy: Zwei Leben wie ein Traum, hemmungslos in die Wirklichkeit gezaubert". (Do not read the comments section – it's not a humanities-supportive space.) to the U.S. and Las Vegas illusionists, better known by their stage name Siegfried & Roy. In typical true-crime fashion, the podcast teases listeners with the promise of new evidence and fresh insights about the infamous incident when Roy was attacked by his tiger Montecore during a live performance in 2003, which left him partially paralyzed. While this is the main draw, at least one episode ("Rumors and Ridicule") focusses on the "hidden truth" that has characterized their lives as celebrities for a lot longer: Siegfried and Roy's queerness.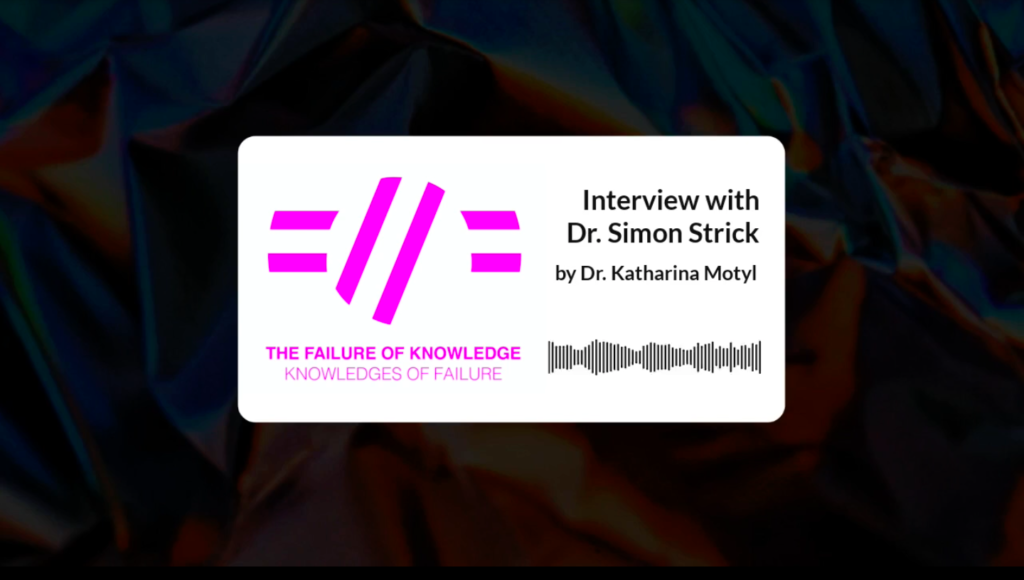 In this German-language interview, network member Simon Strick introduces his award-winning book on digital fascism, which was published in spring 2021 with transcript, in dialogue with network coordinator Katharina Motyl. Since the book was published in German, it made sense to conduct the interview in German, as well. This videocast is part of our network's Public Humanities initiative, which aims to introduce our Cultural Studies research to the interested public – stay tuned for future content in English.
In the episode "The Thespian Catalyst" of the TV series The Big Bang Theory, the presumably autistic character Sheldon Cooper holds his first lecture. While he describes it as "triumphant" afterward, his students do not share this impression. He is depicted as misreading the situation, making unfunny comments, and even insulting the students. One student even tweets: "Dr. Cooper has taken a relatively boring concept to make it downright insufferable." Trying to explain what happened to Sheldon, who is unable to understand his failure, his girlfriend notes that "teaching is a performance art," which, in addition to the transfer of knowledge, also involves communication, entertainment, and engagement. To improve his performance, he takes acting lessons with his neighbor, actress Penny, who coaches him in interpersonal communication. While Sheldon is depicted as a brilliant scientist, he at the same time needs guidance so that his employers can make full use of his talent.
Holiday season calls for holiday movies and the most talked about holiday movie of 2020 might be lesbian rom com Happiest Season (To keep with the title's theme of superlatives: the movie is also hulu's biggest streaming success so far, it is the most high-profile movie among a surprisingly big selection of "queer holiday movies" – not something my representation-starved younger self ever expected to write –, and it stars Kristen Stewart in her most overtly gay role yet.) With a promo-campaign fit for the originally planned cinematic release, even many without a hulu-account will by now be familiar with the movie's central premise. As Harper (Mackenzie Davis) tells her girlfriend Abby (Kristen Stewart) on the drive home for Christmas with her family: "I didn't tell my parents I'm gay" (Trailer). Processing this news over the phone with her gay best friend John (Daniel Levy), Abby adds an additional twist: Harper's parents think that Abby, too, is straight. In disbelief, John blurts out the trailer's central punch line: "Have they ever MET a lesbian?!"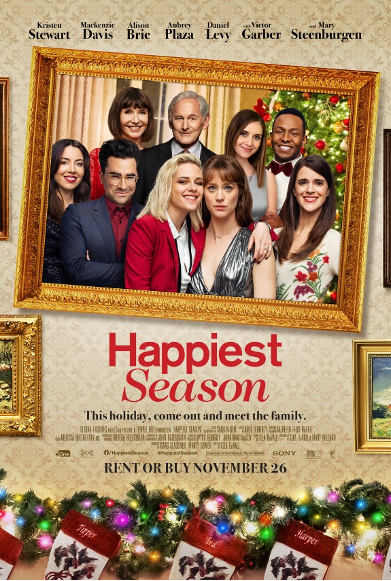 Facts and Bots

There was a tweet the other day. The author, New York Times tech writer Sarah Jeong, reacted with her message to the fascist iconography and instances of state-mandated violence against people and protestors that occurred in early June 2020 in response to the police murder of George Floyd. Playing on the internet genre of 'hot takes,' there was something of a heightened reality effect about this tweet: Twitter's newly introduced service for better informational politics on the platform applied its 'fact-checking' label to the message: "(!) Get the facts about fascism," the bot attached to Jeong's tweet. Offering clickable "facts," it followed the same algorithmic pattern that had enraged Donald Trump in the previous days and led him to propose legislation against Twitter's fact-checking practice.